Without Walls is run by group of  individuals from a variety of disciplines. We are committed to making the outdoor arts sector in England the best it can be. You find out more about us here.
Adam Cooper
Finance Manager
Anaïs Biaux
Creative Development & Partnerships Manager
Annika Edge
Head of Operations and Finance (Strategic Lead, TNP)
Daniel Teixeira
Project and Events Coordinator
Adam Cooper, Finance Manager (He/Him)
adam@withoutwalls.uk.com
(En)
Adam joined the Without Walls team in November 2018, and is responsible for the day-to-day finances Without Walls, working alongside the rest of the team to ensure the accurate and efficient keeping of both organisations' financial records. Adam also supports the rest of the team with the general administration of Without Walls.
Adam is an artist and musician, producing performance and installation works for reel-to-reel tape and old Super 8 film, has shown work at Lakes Alive, FACT, and was commissioned to create a large-scale video installation and performance for Light Night 2018 in Liverpool Cathedral.As well as several years as a freelance bookkeeper and Director in a workers' co-operative, Adam has had a number of roles supporting the arts in the North West. Originally from Bradford, West Yorkshire, Adam has previously lived in Liverpool and arrived in Manchester to take up this role at Without Walls.
Anaïs Biaux, Creative Development & Partnerships Manager (She/Her)
anais@withoutwalls.uk.com
(Fr / En)
Anaïs is a skilled Producer and Project Manager with 10+ years' experience in the arts and cultural sector. Before moving to the UK, Anaïs worked on a number of well-established and high profile street arts festivals in Europe including Chalon dans la Rue and Les Invites de Villeurbanne.
Passionate about the Outdoor Arts Sector, Anaïs has developed extensive experience in programming and delivering large-scale outdoor festivals (both city centre and green field events), commissioning new work, managing partnerships projects, and supporting artists in creating and touring ambitious outdoor work.
At Without Walls, Anaïs manages the Creative Development Network (CDN), provides advice and guidance to artists creating new outdoor work, develops artists and festivals training programmes and leads on Environmental Responsibility. She also manages the Environmental Responsibility Action Group (ERAG) and Artists Advisory Group (AAG).
Annika Edge, Head of Operations and Finance (Strategic Lead, TNP) (She/Her)
annika@withoutwalls.org.uk
@AnnikaEdge
(En / Fr / De)
Annika has a background in theatre producing and has extensive project and event management experience, having worked on festivals and events in Europe, New Zealand and the UK. Before joining Without Walls in early 2017, she managed Manchester's 24:7 Theatre Festival for over several years and established a development scheme for young creatives. She is passionate about community engagement and creating entry and progression routes for festival organisers. She regularly provides coaching sessions as part of the CREATE Leadership programme.
For four years Annika was a Board member of Stretford Children's Theatre, as well as running her own community events and placemaking company in Manchester.
Annika leads on the operations, HR and financial management for Without Walls, as well as overseeing the management of the Without Walls' Touring Network Partnership, Audience Engagement activities and Evaluation.
Daniel Teixeira, Project and Events Coordinator (He/Him)
daniel@withoutwalls.uk.com
(Pt / En / Es )
Daniel joined the Without Walls team in April 2022. He has worked in various roles within production, dance, visual arts and outdoor arts. Daniel worked for Rosetta Arts, a visual arts organisation in Newham, London. Along with the Deputy CEO, he co-managed a series of online projects during the pandemic, enabling the residents to access the arts and providing underrepresented artists with opportunities and support. Daniel recently worked for Creative Barking and Dagenham (a Creative People and Places project), supporting the outdoor festivals and community engagement programme.
Daniel graduated from Falmouth University with a BA in Theatre in 2014. He completed his MA in Art and Politics from Goldsmith University of London in 2018. During his studies, he explored the importance of art as a tool to instigate change and the importance as a didactic platform and to provide representation.
Daniel enjoys everything about art, currently exploring photography as a hobby. When not taking street photography, he is experimenting with baking.
David Morgan
Programme Manager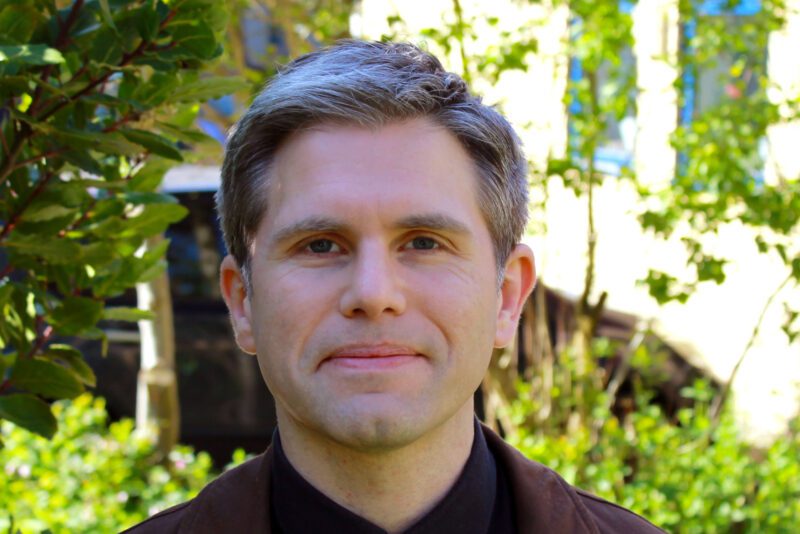 Ed Cox
Communications and Development Manager
Irene Segura
International Relations & Talent Development Manager
David Morgan, Programme Manager (He/Him)
david@withoutwalls.uk.com
(En / De)
David is Programme Manager with overall responsibility for managing the programming and governance of Without Walls. Before joining the organisation David spent over ten years producing touring theatre, dance and visual art projects in both indoor and outdoor contexts. As the former General Manager of Suspect Culture and Executive Producer of Breaking Cycles he has extensive experience in running arts organisations and has produced work on all manner of scales with artists from a diverse range of cultural backgrounds. He has also worked as an Artistic Assessor for Arts Council England.
Originally from Scotland David has a passion for new work, especially when it has a taste of the anarchic. He also has a particular interest in environmentalism and promoting sustainable practice.
Ed Cox, Communications and Development Manager (He/Him)
ed@withoutwalls.uk.com
(En)
Ed Cox has over 14 years experience in the arts across marketing, communications, development and events. Working within cultural and commercial sectors with organisations such as Contact Theatre, Manchester International Festival, Royal Institute of British Architects and Opera North.
Ed has a degree in Fine Art and Design and is keenly interested in arts' value in place making. He has previously helped to create a roaming exhibition called 'New Work' – a series of art installations in domestic locations.
Irene Segura, International Relations & Artists Development (She/Her) (Maternity Leave)
irene@withoutwalls.uk.com
@i_segurac
(Ca / En / Fr / Es)
With a background in Dance Theatre, Arts Management and Show Production, Irene's professional career includes producing and touring site-specific projects, working in outdoor festivals and managing and delivering cultural, corporate and academic events as well as being a dance critic for the Spanish magazine Por la Danza.
Irene is currently on maternity leave, but previously lead on the international strategy and activity for XTRAX (the previous management organisation of Without Walls), including planning and delivering collaboration projects with partners in Europe and further afield, as well as supporting artists and festivals in the UK and Europe to navigate the challenges of touring post-Brexit. Through her role in Without Walls, she provides artist support while also working on a number of initiatives to address issues around diversity and inclusion, working alongside the Access Advisor and Development Producer as well as managing the Diversity and Inclusion Action Group (DIAG).
Fluent in four languages, Irene was an elected Steering Committee member for the European Circus and Street arts network Circostrada for three years.
Kutlwano Mongae
Finance and Operations Assistant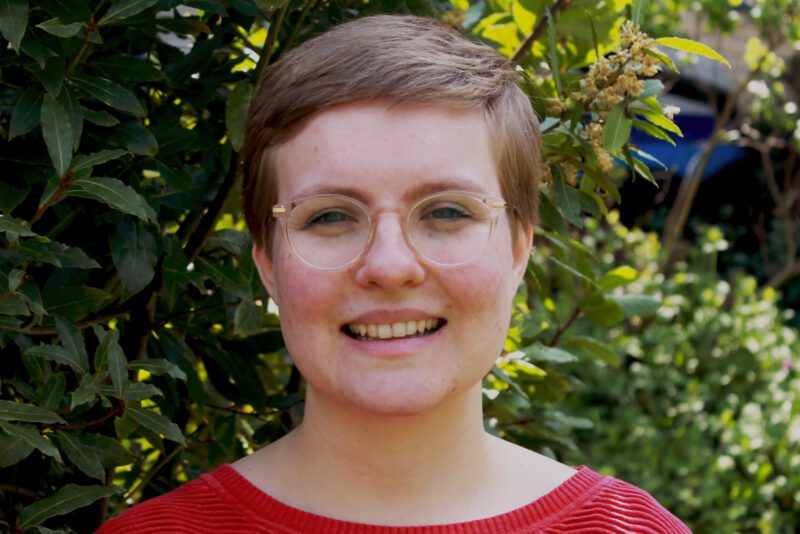 Mimosa Connor
Project Manager
Ralph Kennedy
Director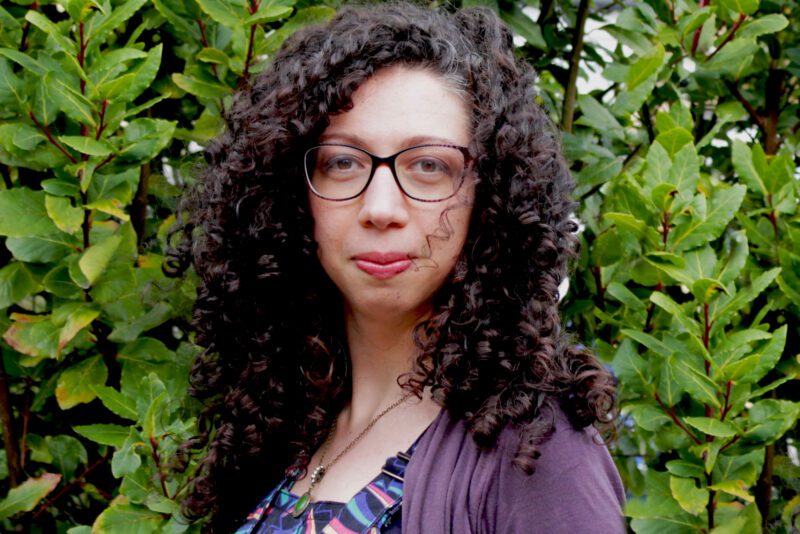 Sara Riccardi
Office Administrator
Kutlwano Mongae, Finance and Operations Assistant (He/Him)
(Tn / En / Zu / Af)
I studied at the University of Witwatersrand in Johannesburg, in South Africa, majoring in Accounting, Taxation as well as Management Accounting & Finance. I subsequently worked in for Liberty Life for 4 years, processing transactions, and keeping financial records accurate, and in line with reporting standards.
I made the move to Manchester in 2021, in a quest to expand my knowledge and awareness. I've always wanted to be part of the Arts and Performance industry, having been a performer in my early childhood. Working for Without Walls has provided me with the opportunity to actively be involved in the industry I never had the opportunity to explore.
I have a constant thrust for knowledge, and driven by my passion for creativity, I find myself studying again.
Mimosa Connor, Project Manager (She/Her)
(En / Fr)
Mimosa joined the Without Walls team in April 2023 and works with the team as a Project Manager.
Mimosa's career began with performing circus shows across Europe and facilitating circus and acrobatics workshops in community settings. She has also worked extensively producing outdoor work and tour management. At Without Walls, Mimosa is mainly responsible for the Touring Network Partnership. Mimosa is passionate about bringing the joy of outdoor art to all and loves anything community based.
In her spare time Mimosa loves exploring all things sustainable living – organising clothes swaps and scouring second hand stores with friends.
Ralph Kennedy, Director (He/Him)
ralph@withoutwalls.uk.com
(En)
Ralph is an experienced leader in the social and cultural sectors. Before joining Without Walls, he worked in senior roles at a range of organisations,  including Making Music, Clore Social Leadership and Manchester Jazz Festival, while his early caareer was spent working at Central Saint Martins College of Art and Design. Ralph has a undergraduate degree in Peace Studies and a postgraduate degree in Cultural History.
Sara Riccardi, Office Administrator (She/Her)
(It / En)
Sara's role as Office Administrator at Without Walls brings together her passion for creativity, and for organisation.
An art historian by training, Sara has worked with the Fringe Arts Bath Festival, and then as a freelancer with creative institutions, community groups and events in Greater Manchester, where she has been living since 2016. She is highly passionate about widening accessibility to art, theatre, creativity and beauty, and believes that these can enrich everyone's life.
Alongside liaising with the many partners and organisations Without Walls works with, supporting the office's processes, and making sure that coffee never runs out, Sara is currently a part-time PhD researcher at Manchester Metropolitan University, where she is exploring art history communication and performativity.
Sophie Akbar
Development Producer
Steph Lumby
Marketing and Project Administration Assistant
Tess Farley
Project Manager
Sophie Akbar, Development Producer (She/Her)
sophie@withoutwalls.uk.com
(En)
Sophie has over 20 years of experience creating, planning and managing national and international small to large scale events, spectacles, multidisciplinary festivals, young people's theatre, community outreach projects and dance productions. Between 2000 and 2014 Sophie was the Producer of Greenwich + Docklands Festivals (GDF) where she presented shows by some of the world's leading outdoor theatre companies, staging the intimate to the extraordinary and collaborating on innumerable cross art-form commissions and partnerships. While there she worked closely with the Mayor of London's team to deliver a range of cultural and celebratory festivals and events including Diwali, Eid, Vaisakhi, Chinese New Year, Africa Day, Liberty and The Trafalgar Square Arts Festival.
Between 2004 and 2006 she also produced The London Mela (2004), helped to deliver Kinetika's Carnival in Kolkata and worked with Artreach on their Three Cities Create and Connect programme, where she commissioned and produced large scale shows presented across the East Midlands. Before moving to the world of the outdoors Sophie worked in theatre with organisations including Theatre Centre, Kali Theatre, Tara Arts and Waterman's Arts Centre. She started her life in the arts in Barcelona where she founded A.C.T. theatre company, writing and producing original plays that ran at Barcelona's Teatreneu before touring across Catalunya.
She is now returning to the work she loves after taking some time away to focus on her young children (the other work she loves).
Steph Lumby, Marketing and Project Administration Assistant (They/Them)
(En)
Steph is a creative at heart and takes up any opportunity to try new projects and get their hands dirty.
They graduated from a Bachelors in Advertising in 2019 and loves to take on graphic design and illustrative projects in their spare time.
Steph is passionate about the potential marketing and social media has to create positive social change, and utilises this on their own platforms.
They are also a huge fan of gaming, and would argue that Animal Crossing is the ultimate antidote to a stressful day.
Tess Farley, Project Manager (She/Her)
(En)
Tess is a Project Manager for Without Walls,  looking after artists and new commissions – from our Blueprint R&D Programme to Project Managing a portfolio of companies in our current Artistic programme. She also looks after our Equality, Diversity and Inclusion Advisory Group and works on Access. She is working class and Nuerodivergent.
Tess is passionate about nurturing artists and about increasing equity and access for artists and audiences who experience barriers and who might not typically feel welcome to engaging with, forging and developing careers in the arts.
Tess has an extensive background as a specialist in Theatre of the Oppressed, Director, Facilitator and some-time Writer. She's passionate about making bold and urgent new work happen; often in unusual spaces and working with the 'hardest to reach' (she prefers 'let's make it easier to access') communities. Her work as an artist uses interactive, co-created and cross-arts processes.
Tess has worked with and for large and small scale NPO's, third and public sector organisations. She's been commissioned by organisations including Mind The Gap, Cardboard Citizens, GMCA and Theatre Temoin. Her short film, We still Believe in Love, recently won an award for Best Writing, as well as many other official selections, including being selected by HOME's audiences to be part of a film festival.
In her spare time Tess loves art in all its forms, music, cinema (especially the French New Wave),  travel, picnics, being outside, the beach, a weekend Negroni and baking.
Without Walls is governed by a Board of Directors that ensures the consortium delivers on its mission, aims, and objectives.
Board members are drawn from consortium partners and independent external voices with specialist expertise.
Dr Jane Ali-Knight
Professor in Festival and Event Management at Edinburgh Napier University, Scotland and Visiting Professor at Curtin University, Australia
Jo Burns
Chair of Without Walls
Andrew Comben
Chief Executive of Brighton Dome & Brighton Festival
Mark Denbigh
Head of Production & Programme for Norfolk & Norwich Festival
Dr Jane Ali-Knight 
Professor in Festival and Event Management at Edinburgh Napier University, Scotland and Visiting Professor at Curtin University, Australia
Jane is leading and developing the festival and event subject area, lecturing at Universities internationally and facilitating professional training and development. Her core activities fall into three areas: event and festival-related programmes; research and publications and conferences and professional events. She is a board Director of BAFA (British Arts and Festivals Association) a Fellow of the Higher Education Academy and Royal Society of the Arts and is also an experienced practitioner working on and delivering festivals and events, both in the UK and overseas.
Josephine Burns 
Independent Chair of Without Walls and Founder of BOP Consulting 
Working closely with XTRAX, she was appointed by and is accountable to the directors of the company. Over this time, Without Walls has grown significantly in reputation, reach, ambition and activity.
Josephine is a highly experienced consultant, specialising in arts, culture and the creative economy with over 40 years' experience. After leaving the Arts Council in 1991, she established BOP Consulting in 1997 with Paul Owens. At BOP, Jo led on a wide range of projects including the Edinburgh Festivals Impact report and work with companies such as Glasgow Citizens Theatre, LIFT, Streetwise Opera and the review of the talent development programme funded by the Esmee Fairbairn Foundation.
Andrew Comben
Chief Executive of Brighton Dome & Brighton Festival
Andrew began his UK career at Wigmore Hall in 1994, moving to Artist Manager for the Young Concert Artists Trust and Music International. He then became Director of the Britten-Pears Young Artist Programme, returning to Wigmore Hall as Head of Artistic Planning in 2003. Andrew joined Brighton Dome & Brighton Festival as Chief Executive in 2008, establishing the Guest Director model for Brighton Festival (with artists such as Anish Kapoor, Laurie Anderson, Kate Tempest and David Shrigley) and developing a new vision for the organisation as a year-round centre of artistic activity. The Brighton Dome Corn Exchange and Studio Theatre are currently undergoing a £21m major redevelopment.
Mark Denbigh,
Head of Production & Programme for Norfolk & Norwich Festival
Norfolk & Norwich Festival is the East of England's flagship annual arts festival. Each year the festival commissions and produces new work across a spectrum of artists and practices, as well as presenting the best in theatre, performance, dance, classical and contemporary music, circus, cabaret, literature and outdoor work for an audience of 80,000 people.  NNF is also a member of IN SITU, a Creative Europe funded network for the creation and promotion of art in public space. Mark is on the IN SITU Steering Committee and is also working with FAI-AR who are creating a MOOC on art in public space, which is due to go live in 2019. Mark has worked for more than 10 years in festival production for organisations including BBC, Royal Opera House, Wildworks, SeaChange Arts and LeftCoast.
Darren Grice
Deputy Chief Executive of the Rochdale Borough Cultural Trust.
Lew Hodges
Chartered Accountant
Andrew Loretto
Hat Fair and Playmakers Director
Caron Wint
Investment Administrator/Project Manager/Arts Officer
Darren Grice,

Deputy Chief Executive of the Rochdale Borough Cultural Trust.
Darren is responsible for cultural development, partnerships and cultural services including museums, galleries, live venues, outdoor events and festivals.
He is a member of the Greater Manchester Culture and Heritage Board, Community Leisure UK Culture Board and is a grants assessor for Museums Development North West. He relocated to the North West, having previously worked in the East of England. In the course of his 16-year career in the creative sector, Darren has worked in creative education, visual arts, music education, dance and theatre and has produced creative projects, events and festivals with a range of partners including The National Theatre, The Natural History Museum, Arts Award, Arts Council England, UK CC Skills and many others.
Lew Hodges
Chartered Accountant
Lew is an experienced trustee and senior manager, a qualified Chartered Accountant with a strong track record in governance, human resources and financial management.
After graduating in Classics, he later gained an MBA from the London Business School, and a Coaching Diploma from AoEC
After brief spells at the Roundhouse and Cooney March Theatres, he qualified as a chartered accountant (now FCA) before moving to the Arts Council.. His subsequent career has focused on charities and not for profit organisations, and has included Finance Director/Chief Operating Officer roles at Arts Council England, the Sports Council, the National Theatre, London Arts, Arts & Business, the Leadership Foundation for Higher Education, and ACEVO. He was also a Founding Partner of the arts consultancy Counterculture.
He is now retired from employment, with a portfolio of non-executive trustee/governance roles in arts and higher education organisations. Current Board Memberships include the Guildhall School Trust, Protein Dance, and Wac Arts, and Lew has previously been a Board Member for GDIF, the National Youth Jazz Collective, English Touring Theatre, Artsadmin, LAMDA, and Space Studios. Aside from his arts work, Lew is an avid league table tennis player and acts as Chair of Wickham Park Table Tennis Club.
Andrew Loretto
Hat Fair and Playmakers Director
Originally from Belfast, Andrew Loretto is an internationally experienced director, writer, dramaturg and producer for outdoor, indoor and site-responsive performance and theatre. Most recently Director of Hat Fair, Winchester and Right Up Our Street – Doncaster's CPP programme, including establishing the DNweekeND festival. Recent directing projects include 'No Horizon', 'Ikebana', 'The Great Big Donco', 'The Wakefield Mysteries' as well as Dramaturg for most of Company Chameleon's main touring shows over the past decade including 2019's 'The Shadow'.
Caron Wint
Investment Administrator/Project Manager/Arts Officer
Caron worked in the arts and cultural sector for many years – decibel Officer and Assistant Social Inclusion Officer, Arts Council England (decibel was an initiative to raise the profile and support culturally diverse arts and artists in England through a programme of activities and annual showcases); Project Manager for Manchester International Arts specialists in large-scale outdoor festivals and spectacular events and Arts Administration Officer for Stockport Council. She began her career as an actor, in theatre and film, then transition to be a producer of theatre and film. She also participated in Clore Leadership (emerging leaders) and the Eden Project Community Camp (community change leaders) residential courses.
Caron has previously worked in a diverse range of sectors – financial/investment (Fidante Partners, Big Society Capital, Invesco and Willis Towers Watson); legal (Legal Aid in Vancouver, Canada) and higher education (Pearson, Goldsmith University, Queen Mary University in London and Emily Carr Art & Design University in Vancouver, Canada). For several years she was also a non-executive director of Feelgood Theatre Productions – a Manchester-based arts organisation specialising in open-air, immersive, site-specific and indoor productions.
Anthony Missen
Co-Founder of Company Chameleon
Ivan Wadeson
Executive Director of Manchester City of Literature
Rachel Wood
Arts Development Officer for Oldham Council
Anthony Missen
Co-Founder of Company Chameleon
Anthony is a Clore Fellow, member of the Greater Manchester Culture Steering Group, founding Director of New Movement Collective and Co-Founder of Company Chameleon. He received formal training at the Northern School of Contemporary Dance and went onto dance with companies including Scottish Dance Theatre, Mad Dogs Dance Theatre, Cie. Willi Dorner (Vienna), and choreographers including Rui Horta, Didi Veldman and Liv Lorent.
Anthony has taught in most major British contemporary dance institutions, to several professional dance companies and in many countries including South Africa, Ethiopia, Israel, Trinidad, Morocco, Sweden, Spain, France, Italy, Germany and Austria. He has led many Choreographic and skills-based Residencies. Anthony is a founding Director of New Movement Collective. He co-founded Company Chameleon in 2007, producing and choreographing critically acclaimed performance works both for the stage and outdoor contexts. He has developed many successful educational programmes in different countries, with a particular focus on young men, disadvantaged children and children at risk. Anthony has made touring works for La Mov (Spain), Norrdans (Sweden) and most recently Ballett-Theater Chemnitz (Germany).
Ivan Wadeson 
Executive Director of Manchester City of Literature
Ivan has over 20 years' experience at a senior level in the cultural sector, working across many art forms on strategy, vision, business planning, organisational development and audience engagement. Ivan is currently the Executive Director of Manchester City of Literature, leading on maximising the benefit of the UNESCO designation for writers, publishers, residents and stakeholder organisations in Manchester through local and international partnerships.
Until October 2019 he was Partnerships Director at Dance Consortia North West, working with venues, dance agencies, universities, dance companies and independent artists on programmes to develop a flourishing dance ecology across the region. Ivan also draws on the experience of working for the Royal Exchange Theatre, Arts about Manchester, All About Audiences and The Dukes in Lancaster, and of driving the formation of national charity The Audience Agency in 2012. Ivan is a Trustee of cultural education charity Curious Minds, a Governor at Essa Academy in Great Lever, Bolton and a Fellow of the RSA.
Rachel Wood
Arts Development Officer for Oldham Council,
Rachel has worked for Oldham Council for over 20 years, starting as a box office assistant and rising through the ranks from Assistant Arts Officer, secondment to the delivery of two European funded projects, to her current role as Arts Development Officer.
With strong local knowledge and great communication skills, Rachel is aware of and responsive to the needs and aspirations of her communities, partners and local artists. She works in a collaborative manner to devise and deliver programmes of work which reach across communities and which deliver impact for people of all ages and abilities. The quality and success of her work on the European Regional Development Funded Carnival Arts project, working on a skills development programme with women from priority neighbourhoods, was recognised with Oldham Partnership's receipt of the Award for Sustainable Communities for Arts Participation in 2007.
For over fifteen years, Rachel has developed Oldham Council's in-house theatre company for people with learning disabilities. Chrysalis meets weekly and works with a range of artists to create performance pieces which are showcased locally. In 2012 their project "A Star Supper', which toured to local primary schools, received an Inspire Mark as part of the 2012 Cultural Olympiad programme.
Rachel has worked on community initiatives including, for example, the Limehurst Arts Society, a new model for delivering grassroots community arts in partnership with Regenda Housing and the Chapatti and Chat project with Oldham's Public Health team and the CHAI women's group. This latter project aimed to raise awareness and educate in the prevention of diabetes in adults from South Asian communities through the development and production of a healthy cookbook inspired by traditional Pakistani and Bangladeshi recipes.
Key contacts
For commissioning and co-commissioning opportunities: David Morgan (Programme Manager)
For information about how to join our networks: Annika Edge (Head of Operations and Finance (Strategic Lead, TNP))
For marketing and communications: Ed Cox (Communications and Development Manager)
Image credit: There Should Be Unicorns by Middle Child at GDIF 2022 © Stu Mayhew