Without Walls TALKS: Outdoor Arts and Local Cultural Strategy, by Darren Grice
12 April 2021
The last year has undoubtedly been unprecedented for everyone. Cultural organisations and teams across the country have temporarily halted planned programmes and worked tirelessly to find new ways to connect and maintain connections with the communities and audiences they serve. Local authorities, like here in Rochdale Borough, have re-invented themselves, reacting and responding in ways that were barely imaginable just 12 months ago.
One year on, we are slowly and tentatively planning a cautious re-opening and we can once again consider what this means for the rollout of our local cultural strategy adopted just prior to the pandemic.
Without a doubt, the onset of the summer months will see us focus on programming outdoors. We have seen already how parks, streets and town centres have transformed into new civic spaces where people meet, exercise and connect, and no doubt we will see this continue.
In some ways, the arts have a new visibility as the barrier walls and doors have given way to open-air creativity in public spaces. One of my favourite memories of the last year was stumbling across a dance class being delivered outdoors whilst their studios were closed. These are the spaces that can be enlivened by outdoor artists whilst by virtue of being open-air, offer a safe and cautious route to rebuilding cultural access.
However, taking work outdoors offers potential for much more than a temporary focus that enables a 'recovery' strategy.
''The work of outdoor artists was already an integral part of our cultural strategy and programming but, driven by the experience of the last year, I believe it is vital that it is embedded into the very core of our future cultural strategy.''
Initially, presenting work outdoors, on the street, in a town centre or park will help us to reconnect with residents but longer term, it will enable us to build new audiences for culture. Outdoor arts doesn't have the barriers of traditional venues such as tickets and in many cases, cost. It's democratic, presented in civic space owned by everybody and audiences can 'vote with their feet' meaning they can engage and commit as much or as little time to the experience as they wish.
In our borough, where cultural engagement is amongst some of the lowest in the country, it's hard to build audiences for venues like Museums, Galleries and Theatres. Many residents tell us that 'culture' is not for them and support for cultural investment is often very low.
However, the outdoor arts programme we present in partnership with Without Walls as part of the Feel Good Festival has quickly gathered significant local support. In fact, 97% of attendees surveyed told us they wanted to see more similar events in the future. It's not our 'usual arts supporters' either, the evidence is that a significant majority were accessing our cultural programmes for the first time, demonstrating that taking the arts 'outside' is helping to build brand new audiences for culture as part of a long term strategic investment.
Our cultural strategy is built on the belief that access to and participation in culture supports the health and wellbeing of our residents. Certainly, over the last year, we have seen evidence of creative and cultural participation, even undertaken remotely, helping people from all walks of life to manage the challenges of lockdown.
So it's important to us that as well as build audiences, we encourage more people to enjoy the well-being benefits of taking part in cultural and creative activities as part of their everyday lives. Prior to the pandemic, we asked audiences at the festival, particularly those that were new to the experience, whether they might now be more inclined to take part themselves. Audiences articulated a significant increase in interest and inclination to find out about and take part in local creative participation opportunities – in fact, 83% of people we surveyed said this was the case.
''It's still early days and we need to understand how to really explore this more once we restart. The indication is certainly there that if we focus our outdoor work in the future, it could have the potential to build a stronger local pathway to creative and cultural participation. Perhaps even, help us to build those tricky audiences for our cultural venues over time.''
It's perhaps no surprise then, that as we develop our detailed plans for a new town square as part of the major regeneration of Rochdale Town Hall, our arts and events team has been working closely with the architects to ensure that the public realm has the needs and opportunities of outdoor arts 'designed in' to the scheme.
The last year will no doubt change town centres up and down the country beyond recognition. We are yet to fully understand what the local impact will be as measures gradually ease but in the short term at least, we can expect an increase in vacant retail space and more cautious shoppers than prior to the pandemic.
This summer we will be programming a gradual re-introduction of outdoor arts to welcome back residents and shoppers to town centres across our Borough. The emphasis will be on smaller, 'pop-up' programming that will add a little fun and life back to our high streets. They are public spaces and we want to reassure and remind people that they offer much more than simply shopping, they are places for social and leisure experiences which build a sense of connection to community and place.
As we look ahead with hope that we can recommence larger and more ambitious programming such as festivals, we will be looking to really leverage our other town centre investments. Rochdale town centre, for example, has benefitted from a multi-million-pound investment programme over recent years including new transport infrastructure, major heritage-led regeneration, and leisure and retail development. We want to attract our existing shoppers and residents back into the centres as well as entice new visitors to the town.
We know those ambitious cultural events can not only do this, they can even help to change people's perceptions of a place. The recent Dippy on Tour exhibition, (ok so it's not outdoor arts but I have to mention it because it was roarsome), attracted 115,000 visitors to the town centre in just 6 weeks! Local businesses reported an upswing in trading thanks to the estimated £2.2m visitor spend and cultural venues audiences increased by over 1000% over the period. Just as important, however, was the perception those visitors took away of Rochdale today. So many visitors, including those living locally, told us that having not used the town centre before, they had been introduced through their visit to Dippy. They were so impressed they wanted to come back again, but not just for shops, for cultural visits to our venues too!
So, as we move from recovery to renewal we know that taking the arts 'outside' will be much more of a long term commitment than a short term 'fix'. Initially, it will help us to reconnect with our residents and bring life back to our town centres. But longer-term, it will be how we attract and shape engagement in culture from new audiences and how we create a 'shop window' to introduce the regeneration of our town centres to more people, encouraging them to live, work and be creative in our borough.
Link4Life is a charity that works in the heart of the Rochdale Borough community, inspiring people to live more active, creative and healthy lifestyles. It connects people with their cultural heritage, encourages creativity and fosters wellbeing for each and every member of our diverse community.
For more about Link4Life visit link4life.org
Link4Life is a Without Walls Touring Network Partner through the Roachdale Feel Good Festival.
Building on their joint success in previous years with the 'Family Zone' at Rochdale's Feel Good Festival, Rochdale Borough Council and Link4Life are excited to launch a brand new free event, the 'Feel Good Family Picnic'. This event was due to launch in 2020 but has been postponed until summer 2021 due to Covid-19.
The aim of their new family event is to bring our communities together, to celebrate the heritage and brilliantly diverse cultures that make Rochdale such a special place to live. Situated in Broadfield Park – a beautiful and large Victorian space in the centre of the town, they will continue our journey to introduce our audience to a range of high-quality outdoor performances and installations, bringing an opportunity to engage in the arts in a family-friendly setting.
Photo Credits: 
The Bewonderment Machine – A Bird in the Hand Theatre© Peter Heyworth
Dip! – Max Calaf Sevé © Peter Heyworth
Hold On – Stefano Di Renzo © Peter Heyworth
Urban Astronaut – Highly Sprung © Alan Hamer
The Bees! – Artizani © Peter Heyworth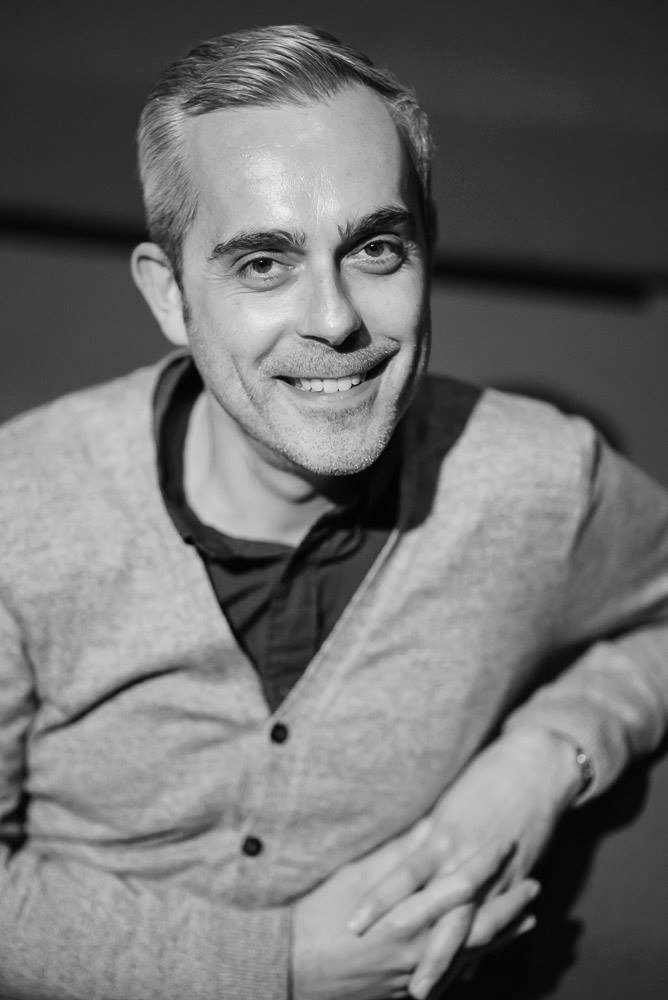 Darren Grice is Deputy Chief Executive of the Rochdale Borough Cultural Trust.
Darren is responsible for cultural development, partnerships and cultural services including museums, galleries, live venues, outdoor events and festivals.
He is a member of the Greater Manchester Culture and Heritage Board, Community Leisure UK Culture Board and is a grants assessor for Museums Development North West. He relocated to the North West, having previously worked in the East of England. In the course of his 16-year career in the creative sector, Darren has worked in creative education, visual arts, music education, dance and theatre and has produced creative projects, events and festivals with a range of partners including The National Theatre, The Natural History Museum, Arts Award, Arts Council England, UK CC Skills and many others.
Darren is a Without Walls board member.